I just love Valentine's Day. Whether I am coupled up or not, it's always a time where love seems to be in the air–literally. It's a fluffy and light holiday that can be celebrated with your mate, or your friends, or even with friends and family.
Love is love!
This year, I wanted to curate a Valentine's Day Gift Guide featuring Black Owned Businesses. I've done V-Day gift guides in the past, but it's the focus on Blackness for me. In a time where many businesses are struggling financially, I want to help those that are in our communities. They need our support now more than ever.
My Valentine's Day Gift Guide features an array of gifts for your Boo Thang, husband, wife, sponsor (lol), bestie, and more. You're sure to find something for that someone special on my list.
Keep it sexy
Adult Drip
With a tagline that says playtime just got a little more interesting, Adult Drip is a Black owned online adult toy store that brings out your naughty side. You'll find items that bring out the sexy and make your bedroom time a little more spicy. Valentine's Day (and night) should not be boring, and neither should your bedroom time. Visit their site for sensual products that both of you will enjoy.
Love Vera
Speaking of grown and sexy, Love Vera is a Black owned shoppe dedicated to serving all shapes and sizes (thanks, Mikita for putting me on!). With their inclusive lingerie that is oh so sexy and ready for playtime, you will certainly find the right item that celebrates your curves. Visit Love Vera HERE.
Bling Bling
Andrea Bonelli Jewelry
Andrea is s self-taught jeweler who has the most beautifully authentic jewelry pieces at pretty affordable prices. Her site offers rings, bracelets, earrings, necklaces, and men's jewelry pieces too. I promise you that if you visit her site, you will be sure to find something that suits your fancy.
Pretty Thug NYC
Described as catering to those who are  street-smart-but-sweethearts, and walk to the beat of their own drum, Pretty Thug NYC has affordably priced jewelry for the stylish individual who makes moves. They have everything from necklaces to rings to bracelets and more. Check 'em out and do some shopping for your Valentine's Day Boo!
Mind and Body
LOT XI
LOT XI is a community-conscious urban apothecary, and all of their products are curated and crafted by hand. They have a variety of items for your mind, body, and soul including bath teas, natural face masks, sugar scrubs, body butters, and more. Visit their online shop HERE.
SK+N/MUSE
SK+N/MUSE is a skincare for the body brand that prioritizes the needs of Black women. They use natural ingredients to make the perfect equation for smooth, restored and polished skin, and have a nice selection of gifts that will make your body feel and look good.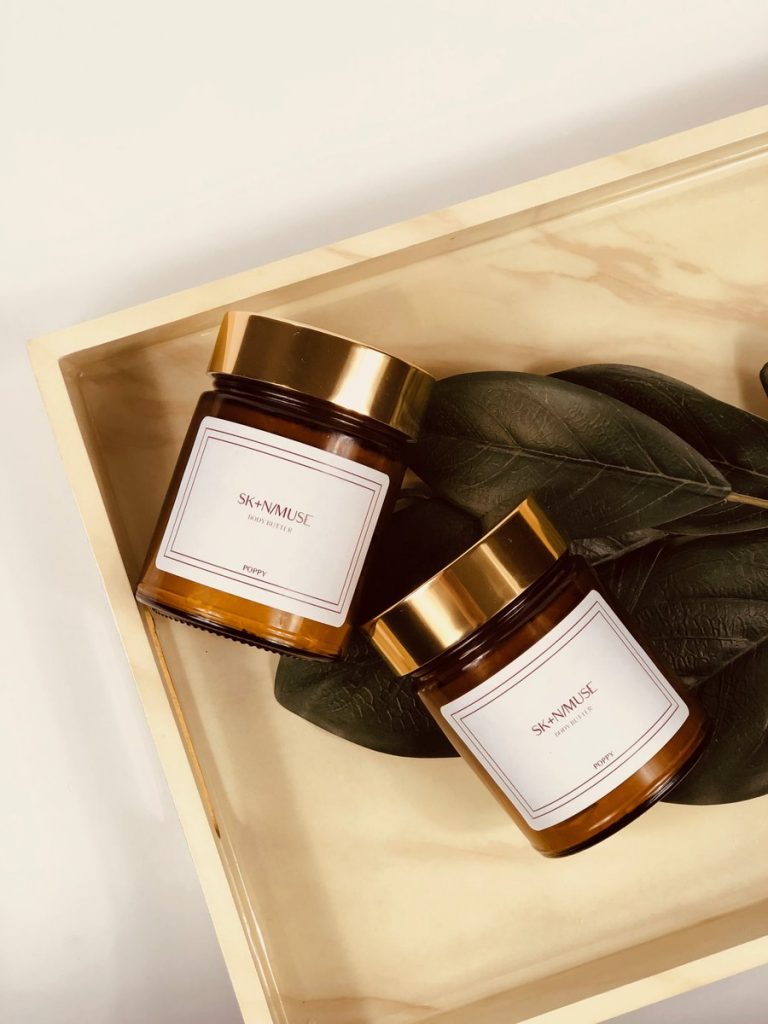 Home
Black Luxe Candle Co.
Black Luxe Candle Company is the official candle of The Cubicle Chick! Their new Sweet Love Collection is going to be filled with sweet and aromatic treasures that you and your recipient will love. It's coming soon, bookmark Black Luxe Candle Co. HERE!
Godly Gorgeous
Find the perfect Galentine gift with Godly Gorgeous. Her apparel, prints, notepads, pens, and other household goods are so stylish, real, and beautiful created. Visit Andrea's shop HERE.
Sweets for the sweet
Chocolate Secrets
Dallas based Chocolate Secrets is a gourmet and fine wine experience. Chocolate Secrets handcrafts over 52 flavors of chocolate bonbons and truffles, over 25 flavors of macarons, over 15 flavors of ice cream and sorbets, and over 25 different pastries. They've got a V-Day assortment of goodies available, and they do ship! Visit their site HERE.
Sweet Dames
Sweet Dames Artisan Confections has been a labor for love for founder, Genelle. Her treats are handmade, don't contain additives, and are perfect to indulge in. I first became acquainted with Sweet Dames when my Will interviewed her for his Dawson Eats America Podcast. Click HERE to get your V-Day order on.
It is my hope that my Valentine's Day gift selections help you make it a memorable day for you and yours. Cupid couldn't be prouder.
Pin for later!