I think that we can all agree that 2016 was one hell of a year. Now that we are officially into 2017, I wanted to take a look back at 2016 in terms of partnerships and opportunities that I am grateful to have been a part of.
You can call this my official Blogger Year in Review for 2016.
The question I get most is how do I make a full-time income from my blog. The simple answer is that I have created multiple streams of income that allow me to make a good living. The real answer is more complex (having products and services that serve as passive income plays a huge part), but there's also a large piece of the pie that is working with brands. With partnerships, ambassadorships, paid campaigns and activations, it allows someone like me with a high readership and decent online following to make coins.
I am now into my sixth year of full-time blogging, and my goal each year is to make more money than I did the last. I do this strategically by aligning myself with brands who want to work with me. These mutually beneficial business deals can be a win/win, and result in a lasting relationship. As an advocate for working parents, there isn't a shortage of opportunities out there. But I've learned to say no more than I say yes, while cultivating unique relationships that allow me to work directly with the brand or PR company, not through a third party.
For my blogger year review, I would say that 2016 was the year that I stuck to my guns in terms of pay. I did not work on any campaigns that didn't pay me my required minimum amount (with the exception of 3 campaigns, that were run by a close friend). The result was by saying no and requesting more money, I got more. When brands begin to see your true value and what you bring to the table, that is where the magic happens.
In 2016, I forged a great relationship with AT&T, one I hope will continue in 2017. I was given the opportunity to attend the Black Enterprise Women of Power Summit in Hollywood, Florida as their guest, and had a wonderful time. With the knowledge gained at the event, I was able to pour it into my business, and I began to see results almost immediately. I also partnered with AT&T on sharing tips on how I grew my business while traveling as much as I do.
Also during 2016, I continued my second year as a Hampton by Hilton Seekender and traveled this time to San Juan, Puerto Rico for a weekend experience I will always remember. I just got word that I will be a part of the 2017 Seekender activation as well, so I will keep you updated on where I will be traveling to next with them. They are awesome to work with, and treat us influencers very well.
Speaking of awesome relationships, 2016 saw me partner more with Kia Motors. I participated in two press trips with Kia in San Diego and in Middleburg, VA, and they both were one of the best brands trips I've ever witnessed. I fell in love with the Kia brand on a personal level and purchased a new 2016 Kia Optima EX (I call her Black Beauty II) because I enjoyed driving it so much. Our relationship will continue in 2017 as I will be going to San Antonio on a press trip with Kia for their new Niro automobile later this month.
Boise Paper has been a huge supporter of TheCubicleChick.com, and I've been featured on their blog and website. I created several paid posts for them as well as hosted two highly successful Twitter and Facebook chats. I can't wait to work with them again this year.
Other 2016 paid activations I participated in were with Intel, RoC, Proctor and Gamble, 3M, American Girl, Ford, and State Farm, just to name a few.
2016 also saw my continuation as a paid Vicks Ambassador for the third year. This is another relationship that I am also bringing into 2017. I also am a proud member of the #FarmtoPlate Blogger Panel, helping bring information about where our food comes from to our readers.
Now that 2017 is here, my mind continues to be on quality, not quantity, as I want to secure partnerships and opps that aren't one and done, but more long term. I look forward to growing more in terms of readers and relationships with brands, and perhaps rebranding, too (more on that later).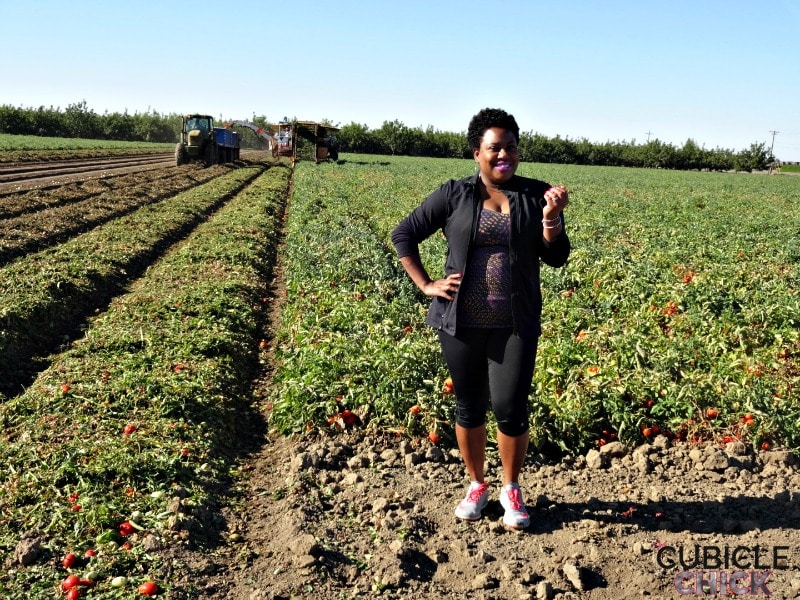 If you are are an up and coming blogger, or one that wants to make more income on your blog, I say this: Create reasons for brands to want to work with you. Cultivate unique content that keeps readers' attention and helps grow your community. Stay true to your craft and your vision, and have a plan for growth. You can make an income traveling and covering experiences (as many brands will pay you for your exclusivity as well as pick up your travel expenses). You can make money blogging. You can make money for paid social. You can make money creating your own products and services.
You just have to do the work!